Upon its founding in 1977, Chuck E. Cheese became the first family restaurant to offer animated entertainment and arcade games. The franchise enjoyed early success as video games became popular, but more recently, it has fallen on hard times. However, a new Chuck E. Cheese brand introduction involving the metaverse could bring the brand to life.
CHUCK E. CHEESE ENTERING THE METAVERSE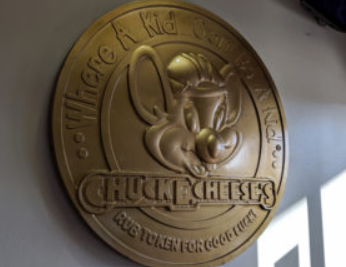 The metaverse is an interactive digital world where people control real avatars. These avatars spend time in virtual reality environments that feature 3D buildings and holographic avatars, virtual and augmented reality, and essentially an alternate world. The metaverse is growing, and that growth could prove beneficial to companies that have experienced problems similar to Chuck E. Cheese's.
The entertainment restaurant has had a rough few years due to the coronavirus pandemic. In fact, the company filed for bankruptcy in June 2020. This was not its first bankruptcy, and a combination of failed public offerings, canceled mergers, and declining revenue weakened the company long before the pandemic struck.
However, in a virtual world like the metaverse, a pandemic cannot cause harm. This could be one of the main reasons why, on February 17, 2022, the USPTO received four applications for registration of the Chuck E. Cheese trademark. Two directly related to the metaverse. Both applications, "Chuck E. Verse" and "Chuck E. Cheese Metaverse", requested protection in multiple classes.
Each request was submitted as intent to use.
NEW CHUCK E. CHEESE TRADEMARKS: WHY NOW?
Chuck E. Cheese has been hit particularly hard during the pandemic. After all, social distancing seems a bit difficult in an establishment where thousands of kids are running around playing the same arcade games. Bringing Chuck E. Cheese into the metaverse seems like an obvious choice, but there seems to have been no public discussion of the move so far.
While there's no guarantee the two are related, the brand filing comes at a conspicuously close time to Super Bowl LVI. It was during this game that Facebook posted a metaverse ad that some called "a dystopian Chuck E. Cheese."
Chuck E. Cheese's metaverse app arrived just four days after this commercial aired. It's unclear if the announcement had anything to do with the presentation, but either way, the entertainment brand seems ready to go online. Other companies have already faced lawsuits over metaverse trademarks, but it's unlikely that any other brand could claim "Chuck E. Verse."
The restaurant has found a potential new way to succeed after decades of struggle. Only time will tell if the metaverse and Chuck E. Cheese are a perfect match.
WHAT HAPPENS NOW?
The USPTO assigns new filings to an examiner within six months of receipt. The examiner's decision will dictate whether the application moves forward on the trademark timeline. If there are no problems with the filing, the trademark applications will be published for opposition. Given that Chuck E. Cheese has gained prominence in consumers' minds, this is unlikely to be a major hurdle.
What's next for the brand, however, is anyone's guess. For example, a recent "rave" held in the metaverse appeared to be a complete failure, while companies like Roblux seem to have found success in the area. However, the virtual world's connection to digital currencies may bode well for Chuck E. Cheese's exit from the metaverse.
After all, few brands have reached the enterprise level of success in implementing alternative economies (i.e. gaming tokens). Whether this translates to success in the metaverse remains to be seen. However, if there's one thing clear from the latest Chuck E. Cheese brand introductions, it's that old Chuck isn't ready to leave the rat race just yet.