Avalaunch (XAVA) is a fundraising platform based on the Avalanche Network. If you are familiar with Binance Launchpool or Launchpad. Or, if you're a recent Polkastater or DAO Marker, you're probably aware of recent IDO activity from projects seeking funding directly through Blockchain application platforms.
Avalaunch uses its Avalanche blockchain to enable the rapid launch of new project tokens. Avalaunch is one of the three DeFi platforms that make up the core of the Avalanche Network, the others being Pangolin, BenQi Finance, and Penguin Finance. It will help resolve common issues on Launchpad platforms, such as Font-run Bots or liquidity issues resulting in extremely volatile prices when Listings are listed, etc., by implementing the following solutions:
Use platform mechanics to ensure price stability.
Include features that help you forecast Pool winnings.
The token distribution mechanism will be more "Fair".
Make the Avalaunch community a priority.
The Team will also publicly and transparently disclose information about investors in IDO projects.
IDO on Avalaunch
Brief Description Those
interested in participating in IDO on Avalaunch must pledge one AVAX coin for each project. At the end of the project, this coin will be returned (Applicable only to the Public Sale round). If you have mortgaged an AVAX coin but do not participate in the purchase of the project, you will lose that coin.
Each allocation round of the sale will last 12 hours and will accommodate a variety of different time zones.
Order: Public, Validator, Staking
Public (Public) Sale Round: Buy First Come First Served (FCFS) (5/10% IDO Allocation)
Staking Sale Round: Avoid using FCFS and in instead distribute percentages to individuals who stake. (Guaranteed Allocation – 85% IDO)
Validation round: Only for Holders of the large amount greater than 2000 registered AVAX (5/10% allocation of IDO)
Percentage of rounds based on the distribution of the project and Avalaunch
If there is an excess of tokens at the end of each sale round, will be transferred to the next round; If the project ends and the remaining tokens are not sold, they will be returned to the development team.
The round with the highest distribution percentage will almost certainly be the XAVA token holders in the initial staking round. Priority for XAVA Hoarders
Participation Requirements
Storage Wallet: In this section, we will create a coin wallet that is compatible with the Avalanche network. Metamask is recommended.
To participate in Avalanche IDO project, there are two ways to use AVAX coin or XAVA Staking coin in AvaLaunch.
Join an exchange: We strongly recommend that you open an exchange account: Binance, MXC, Gate.io and Huobi are the future exchanges that will list projects first.
When you sign up for AvaLaunch WhiteList projects, you need to join AvaLaunch group channels and the project you are about to join, so you need to prepare Telegram, Twitter, Facebook and Discord accounts. ..
Phone number and personal information: Usually when we participate in IDO we are extremely lucky to not require KYC but only an e-wallet.
Participation Guidelines
Using Metamask to Install the Avalanche C-Chain Wallet
Step 1 – Select "Ethereum Mainnet" in the Metmask Window
Step 2 – Select "Custom RPC"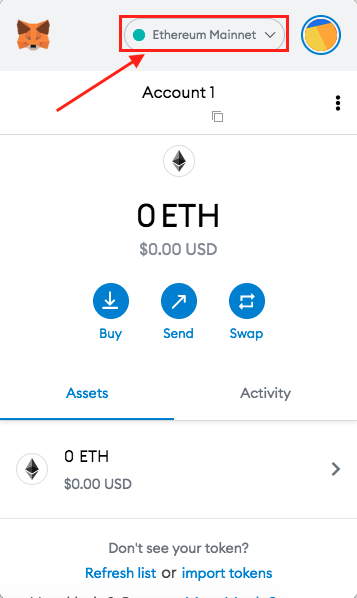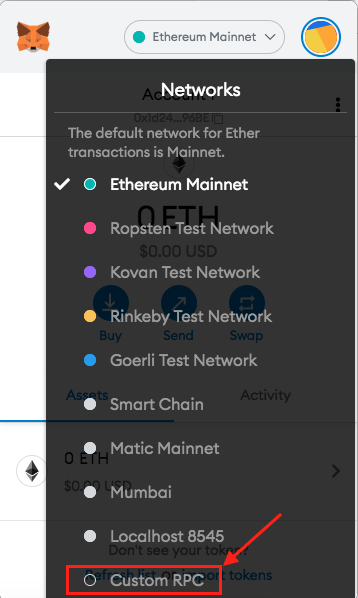 Step 3 – Fill in the Parameters Below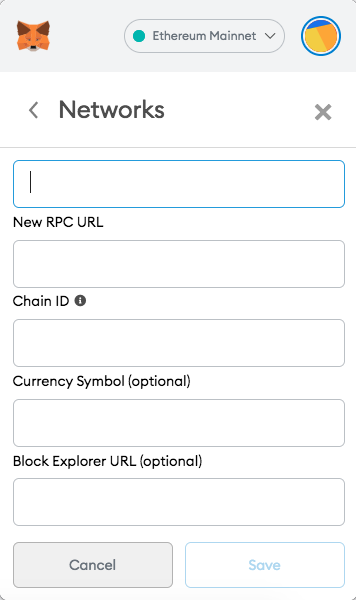 Network Name: Avalanche Network
New RPC URL: https ://api.avax.network/ext/bc/C/rpc
ChainID: 43114
Symbol: AVAX
Explorer: https://cchain.explorer.avax.network/
Step 4: Select "Save"
Conclusion You
may have gained a better understanding of the fundamental steps required to join IDO on the Avalaunch platform as a result of the information Coincu provided above. Best of luck to make a lot of money in this lucrative market.