Today we are incredibly proud to announce that Animoca Brands has completed a highly strategic fundraising with a pre-money valuation of $2.2 billion from prominent investors including Liberty City Ventures, Ubisoft Entertainment, Sequoia China, Dragonfly Capital, Com2uS, Kingsway Capital, 10T Holdings, Token Bay Capital, Smile Group, Tess Ventures, MSA Capital, Octava Fund, Adit Ventures, Summer Capital, Sigitech Holdings, Black Anthem Ltd, Mirana Corp, and Justin Sun.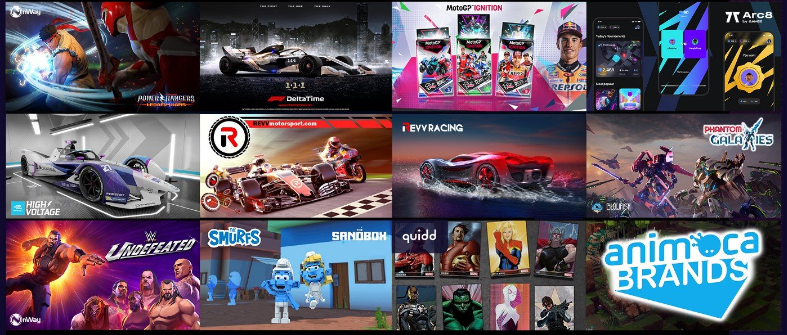 Just three months ago we completed a raise to 138,888,888 at a $1 billion pre-money valuation (read about it). Since then, we've doubled down on our efforts to build and invest in the open metaverse.
In that time, we have welcomed Blowfish, Bondly and Prosper to the growing family of Animoca Brands. We also released the world's first NFT accelerator in partnership with Brinc: the appropriately named Launchpad Luna. We have made numerous investments in companies such as Sweet, Highstreet, Roll, MyMasterWar, Thetan Arena, SplinterLands, Blockchain Monster Hunt, MADworld, reNFT, Jambb, DeHorizon, and many others.
In those three months we have also seen incredible success and progress with our products and subsidiaries. Consider the alpha release of REVV Racing, the world's first action arcade racing simulation on the blockchain. Or witness GAMEE's Arc8, which quickly became the best dapp on Polygon and is among the top 4 GameFi dapps in the world today. And of course, watch as The Sandbox continues to make stellar progress, recently announcing a partnership with the legendary Snoop Dogg, who chose our game/world creator as his entry into the metaverse.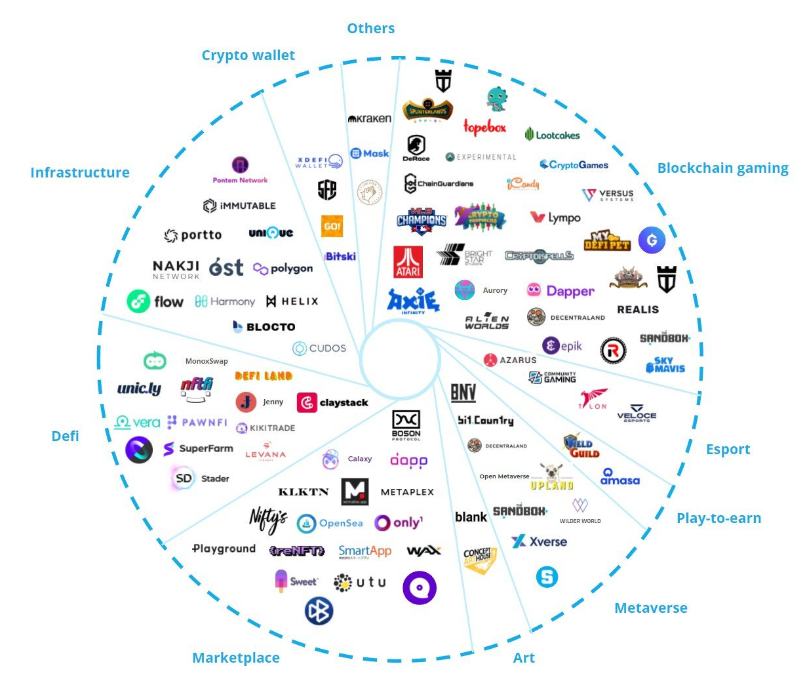 Even though the pandemic prevented many trips to Japan, the world was still able to participate in the Olympic experience by earning NFTs of historic pins from the Tokyo Olympics and previous Olympic events, all officially licensed by the International Olympic Committee and issued by our subsidiary project nWayPlay while also celebrating the Olympic spirit with athletes and individual Olympians with Lympo.
And finally, who could forget the momentous announcement of Phantom Galaxies, the highly anticipated AAA blockchain game? Everyone in the anti-blockchain camp is invited to feast their eyes on the gameplay trailer and look forward to this blockbuster space mecha game coming from Blowfish in 2022.
In this most recent round of fundraising, we are especially honored to see the participation of some of the biggest names in the traditional gaming industry, namely Ubisoft and Com2uS (Gamevil), joining Scopely and Square. Enix as respected and well-known game developers who have invested in Animoca Brands.
Blockchain NFTs and gaming are driving blockchain adoption by bringing true digital property rights to all users, and we are honored that some of the most influential names in gaming are joining us to help bring more equity. to the future of gaming and radically change the future. how we live, play and work, for the better.
I express sincere and heartfelt thanks to all of our customers, shareholders, partners, and the amazing teams at Animoca Brands and subsidiaries and portfolio companies – all the people whose trust, dedication, and passion are making it possible for us to build a global company. with a great vision: to offer true digital property rights for all.