The Crypto Hasbulla project is a collection of 10,000 NFTs based on Dagestani social media star Hasbulla Magomedov. If you haven't heard of Crypto Hasbulla, you may be familiar with it as one of its earlier incarnations.
Who is Crypto Hasbulla?
Hasbulla Magomedov is a teen blogger from the Russian Federation. He first rose to fame during the initial Covid 19 lockdown for his support of fellow Dagestani, Khabib Nurmagomedov, the feared MMA fighter and former UFC lightweight champion.
At the time, Hasbulla became known as the Mini Khabib when his TicToc, Twitter and Instagram video content of UFC fight weigh-ins went viral.
Still don't you know him?
It's okay. Another claim to fame among the crypto community is the use of his name for a bullshit coin, Hasbulla Inu, which debuted on the BSC Smart Chain but is currently not traded on exchanges.
WHY IS HASBULLA FAMOUS?;
Hasbulla stands out from the crowd with his height, boyish appearance, and feisty attitude. At 3ft 3in and 19 years old, he would surely grab people's attention when he brought up some of the most dangerous men in the world.
Hasbulla was born with growth hormone deficiency that inhibits normal growth. However, he has not inhibited his mouth and now has millions of followers on his social media channels. He even has issues with a fellow Dagestani who also lives with the same medical condition.
The two have had feuds and Dana White has even offered to put up $15 million for an MMA fight between the two.
Not content with his initial success, he has now released a collection of Crypto Hasbulla NFTs.
What is Crypto Hasbulla NFT?
Hasbulla NFTs are a collection of 10,000 individually hand-drawn NFTs. The unique artwork in the collection is made up of a mix of characters with different moods and quirks. However, the design of each Habulla NFT is special. Non-fungible tokens will be released in stages.
Also, the Crypto Hasbulla team took a different approach than the vast majority of NFT projects out there.
Most NFT collections use an artificial intelligence program to generate artwork of different rarities. No Crypto Hasbula. Your NFTs are individually unique hand-drawn one at a time, resulting in custom NFTs. Additionally, using an iterative approach allows for additional features and flexibility as the Web3 scene evolves.
This ensures a unique, high-quality end product.
Also, before the official launch, they first assessed whether they could generate enough interest in the project. The goal was to gather a Discord community of 20,000.
The Crypto Hasbulla NFT community on Discord now has over 22,5000 members.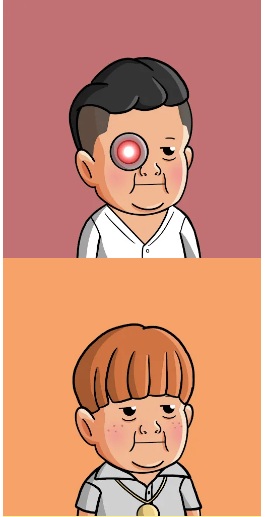 WHAT UTILITIES COMES WITH THE HASBULLA NFTS CRYPTO?
Crypto Hasbulla NFT owners will have access to an exclusive Members Club. Access will allow you to enter meetings that will take place throughout the year. The first of them will be an exclusive party, destined to be chosen by the community. The event will include cryptocurrency/NFT guests and speakers.
There will also be giveaways and rewards throughout the year in the form of original NFTs from well-known artists in your network.
Looking ahead, having Crypto Hasbulla NFT will give you access to games and tournaments in the metaverse. Decentraland, The Sandbox, and Blocktopia are some of the metaverses being talked about. In addition, the team will continue to develop more utilities.
WHERE CAN I BUY AN NFT HASBULLA FOR MY COLLECTION?
You can buy the NFTs on the OpenSea site. At the time of writing, there were 1,900 available, with more than 900 Crypto Hasbulla owners and a minimum price of 0.2 Ethereum. On a lighter note, the most expensive NFT goes for a paltry 100,000,000,000,000 Ethereum.
Although, recent sales activity has been slow with only a few transactions per day.
AFTERTHOUGHTS ON THE HASBULLA NFT
Hasbulla's crypto NFTs look like fun, especially since Hasbulla Magomedov is the inspiration for every NFT. However, collectors are now looking for more value-based projects that offer a lot of utility. The recent low transactions may reflect the absence of concrete profits.
On the other hand, Crypto Hasbulla NFT has a growing and engaged Discord community. Once more utilities are made public, the project may succeed and reach new sales heights.
Finally, this could be the case with a tweet from May 14 stating that Crypto Hasbulla NFT Roadmap 2.0 is coming soon. We'll wait to see if Roadmap 2.0 makes utility companies better than other NFT projects.