Along with the launch of the TV show Love, Death + Robots in its third season, Netflix launched a virtual scavenger hunt of 9 hidden QR codes that lead visitors to virtual collectibles and allow NFT collectors to own works of art at through these 2D codes.
The QR code is scattered across different advertising platforms such as social media, billboards, and TV screens.
When scanned, the QR codes direct them to an Internet site featuring virtual collectibles and viewable artwork from the collection of TV shows.
Each piece is a restricted version of images showcasing a particularly unique art collective.
But visitors should be on the lookout to grab and release the QR coded artworks.
Fanatic NFT collectors can obtain the virtual artwork by "minting" it at no cost to request and upload to their collection.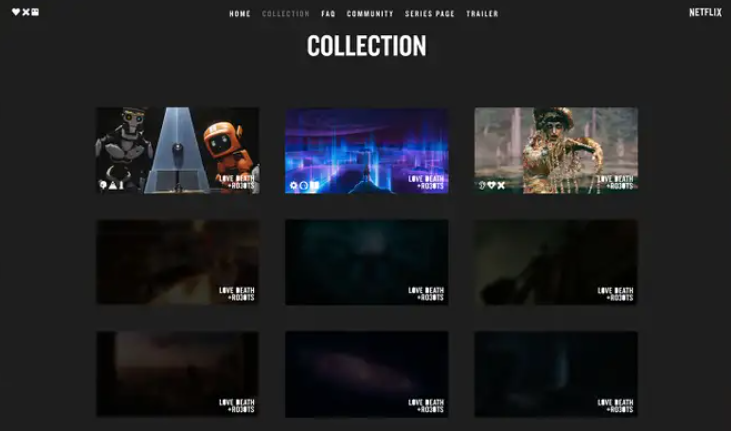 By minting the artwork, you activate the online art to be displayed and it will be cryptographically authenticated and delivered to your collection of virtual assets.
So far, 3 QR code artworks from Love, Death, and Robots have been unveiled to the general public, so there are still six definitive QR codes to search for.
Who would have thought that these tiny seconds of barcodes and a supposedly non-existent virtual device would make such a difference in the way TV advertising is done?
Without a doubt, QR codes have reached all other degrees of advertising innovation bridging the space towards NFTs.
QR codes in TV shows have become the main entertainment
QR codes in TV commercials have become popular due to their flexibility, these codes have also aroused the interest of viewers to have a fascinating and fun experience.
That being said, the Love, Death + Robots TV collection isn't the first to apply a QR code on TV viewing.
Recently, the Moon Knight series used QR codes on TV to surprise fans with a hidden message.
In addition to the QR code cart on TVs, a scene from the Red Notice movie in 2021 also includes a QR code.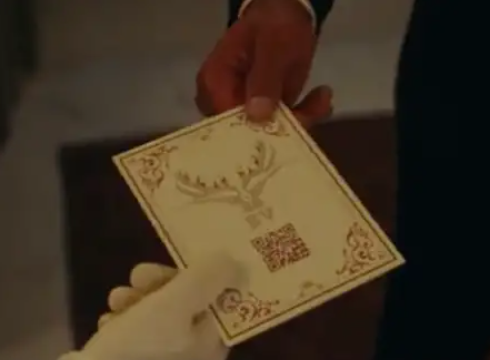 The QR code was discovered when Hartley confirmed the event security invite. The code directs visitors to extraordinary images behind what is visible on set.
In addition, the Greenland movie in 2020 also showed a QR code sent to John in Greenland, in which his call appears while being scanned.
QR Codes in TV shows and movies as a value-added marketing technology tool
QR codes on TV can pique the interest of viewers, making them fun and engaging to scan.
Furthermore, it is also a great tool for marketers to reach a larger audience through online and offline campaigns.
Also, TV marketers don't even need to create another QR code using the dynamic QR code type.
They can recycle their previous QR code campaign using the dynamic simply by updating the QR code content to another.
This makes QR codes suitable for long-term use and also profitable for marketers.
Tracking the ROI results of your QR code is also possible with a QR code generator like QRTIGER.
QRTIGER allows you to track your QR code scans in real time using the QR code tracking system so that you understand your campaign results and create an effective QR code marketing strategy.