Recently, Play-to-Earn games have become very popular, with conversations about entertainment and a new approach to making money. By monetizing over time throughout the games, players can take ownership of in-game assets, mine items for rewards, and trade them on NFT markets for profit.
Despite mentioning Axie Infinity and Gala Games (Town Star) which are mainstream NFT platforms and also well-known NFT games, today we will introduce Plant VS Undead (PVU) a Play-to-Earn game that can also bring you lots of joy and a huge amount of income!
What is Plant VS Undead game?
Plant VS Undead is an NFT multiplayer tower defense game where players have to come up with a strategic plan to stop the undead monsters from invading their NFT garden in every wave.
Taking inspiration from the old-school video game Plant VS Zombie, the creators intend to create a comparable game using non-fungible tokens (NFTs) on Binance Smart Chain technology, securing all transaction data via the blockchain.
They hope that the NFT game, as a derivative version of a well-known game, will inspire more attention to the field of crypto gaming than other NFT games with complicated concepts.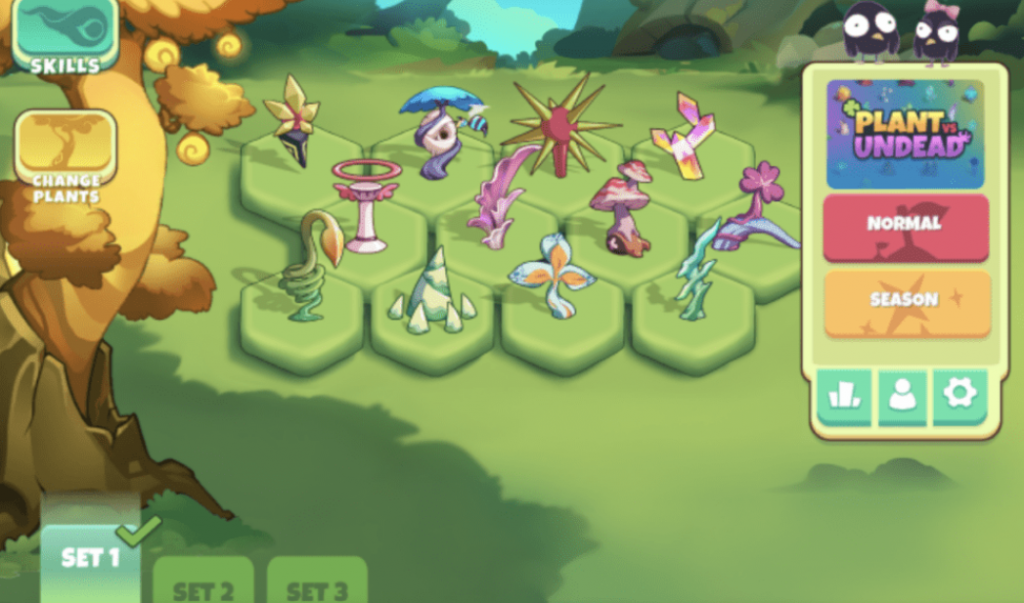 Throughout the world of Plant VS Undead, there are two types of currencies in the game:
PVU tokens are officially the in-game currency and one of the currencies of the Binance Smart Chain. Players can trade tokens for USD via the Pancakeswap platform or exchange them for Light Energy (LE).
The exchange rate is subject to the platform requirements, for example, 1 PVU token = 70 Light Energy. The token can be used in any in-game transaction:
The token is used as money in the marketplace to trade NFT assets in the game; Plants and land to plant trees
It can be transferred between players in a private chat room.
Finally, it can be exchanged with USD currency by performing SWAP through the Pancakeswap platform
Light energy (LE)
Light Energy (LE) is another currency in Plant VS Undead and is simply used in the game as a resource.
Unlike PVU tokens, LE tokens cannot be exchanged for USD, but can be collected by players to exchange for PVU tokens.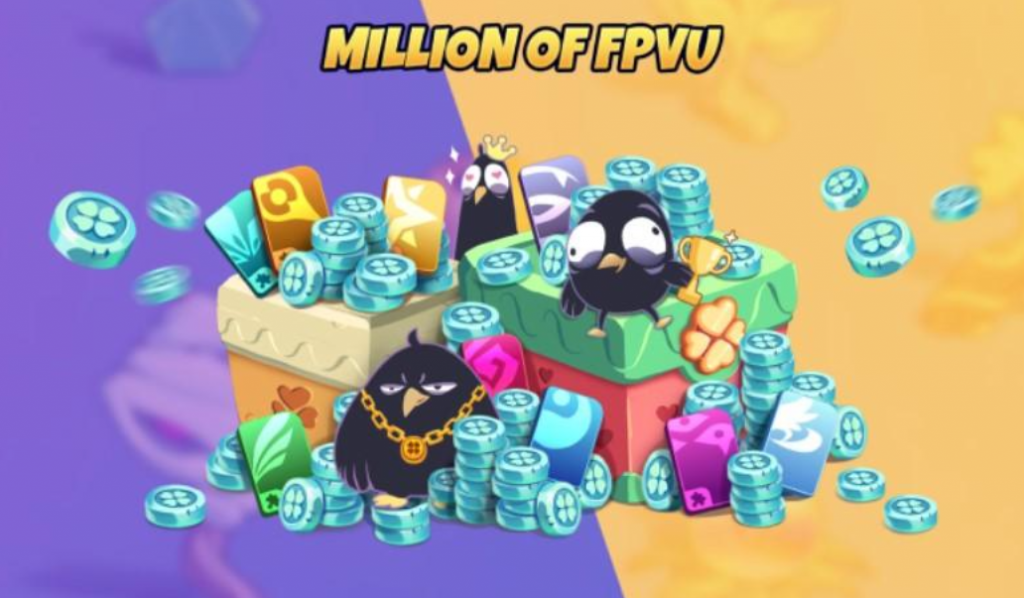 As mentioned, players can exchange LE tokens for PVU tokens using a particular exchange rate determined by platform requirements.
Tokens can be used to obtain a set of tools and equipment to grow your garden in Farming mode, one of the Play-to-Earn approaches in Plant VS Undead.
Items range from plant seeds (eg Sunflower Mama, Sunflower Sapling), pots, water, and scarecrows. Also, as a reward, players can farm and harvest LE Tokens, exchange them for PVU Tokens, and finally exchange them for USD to raise money.
How to make money in Plant VS Undead
There are two game modes in which players can earn a lot of money by playing Plant VS Undead (PVU): Survival mode and Farming mode.
Survival Mode – Similar to other tower defense games, players must strategically plant trees in their gardens and deploy tactics to defend Mother Tree from multiple waves of undead monsters. If players survive each wave, PVU tokens will be awarded as rewards that can be redeemed for USD or to purchase NFT Plants later on.
Players can purchase a wide range of NFT Plants, varying in rarity (eg, Uncommon, Rare, Mythic) or element (eg, Parasite, Metal, Ice) with various abilities and hidden abilities such as power to accelerate more LE tokens in less time. . These hidden abilities will be extremely useful in helping players capture more money.
Farming Mode: Plant VS Undead gives you the opportunity to be a gardener. Players are given a personal plot of land to farm and harvest Light Energy (LE) as yield. LE resources can be collected and traded as PVU tokens, or as a currency to buy random seeds to grow and win a lottery ─ NFT plant.
In addition to random seeds, epic NFT plants can also be obtained by luck by watering The World Tree as a daily quest. With that being said, trading NFT plants on the Marketplace seems to be another lucrative way to raise money!
Does Plant VS Undead need an investment?
To enter the cultivation mode of Plant VS Undead, a minimum of 5 PVU is required as an initial investment to obtain a cultivation starter kit that includes; water, small pot, seeds (Sunflower Mama, Sunflower Sapling) and scarecrow to collect Light Energy (LE).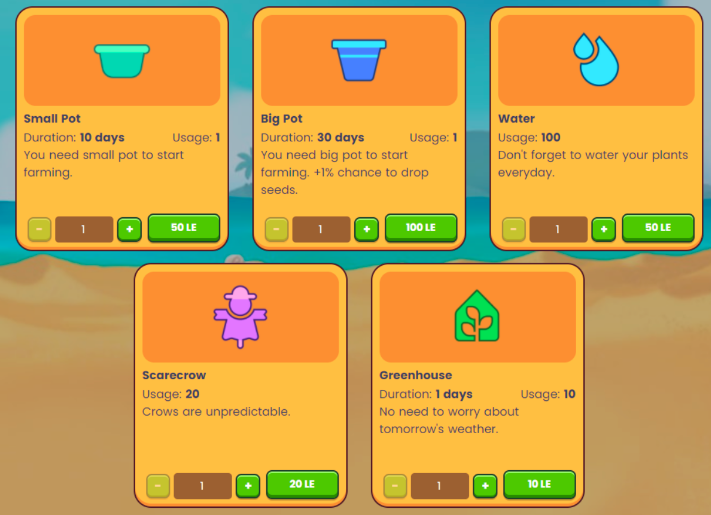 A recent Plant VS. The Undead patch version pushes low-budget gamers into hot water. The latest update, Plant VS Undead version 2.5, recently changed the conversion condition from PVU to LE, indicating that only players with more than 1-2 NFT plants and land can make trade transactions.
Regardless of the situation, players who have invested 5 PVU will continue to thrive. Players can receive an NFT Plant by redeeming an Epic NFT Plant with 100 Sunflower Seeds or by purchasing a Sun Box to enter a lottery using LE resources.
Therefore, growing Sunflower Mama and Sunflower Sapling, which are low-cost plants, is recommended as a successful route to accumulate LE.
Warning Notes for PVU Players
The updated release of Plant VS Undead
After entering the field of Plant VS Undead, staying up to date on the news related to the platform is essential to gain new knowledge and tricks and wake up to any changes in the game conditions, from the daily quest to the token conversion requirement. You can visit the platform's Discord, Facebook page, blog, and official website for more information.
Plant VS Undead & Game Bug
As the number of gardeners in the world of Plant VS Undeading is overwhelming, please be aware that game lags and various bugs may be experienced. Consequently, the farming mode can become corrupted, making harvesting and cultivation unsuccessful occasionally.
In other words, Plant VS Undead is another dimension of Play-to-Earn crypto games where players get a chance to take home the bacon.
However, to understand a profitable path, a thorough knowledge of the platform and its requirements is required so that players do not lose significant or minor changes to the game, and we all have to wait for the newest game patches to fix the problems. existing. difficulties in the future.