Introducing our weekly roundup from the world of photography. Nick Knight shines at Photo London 2022, Abbey Road Studios' inaugural Music Photography Awards a success, The Photography Show clicks with new Midtown Manhattan venue, August Sander archive sold as NFT sparks court case, Deana Lawson wins the Deutsche Börse prize and Man Ray's Le Violon d'Ingres erases the previous record for the most expensive photograph ever sold at auction.
AIPAD relaunches The Photography Show after a 2-year hiatus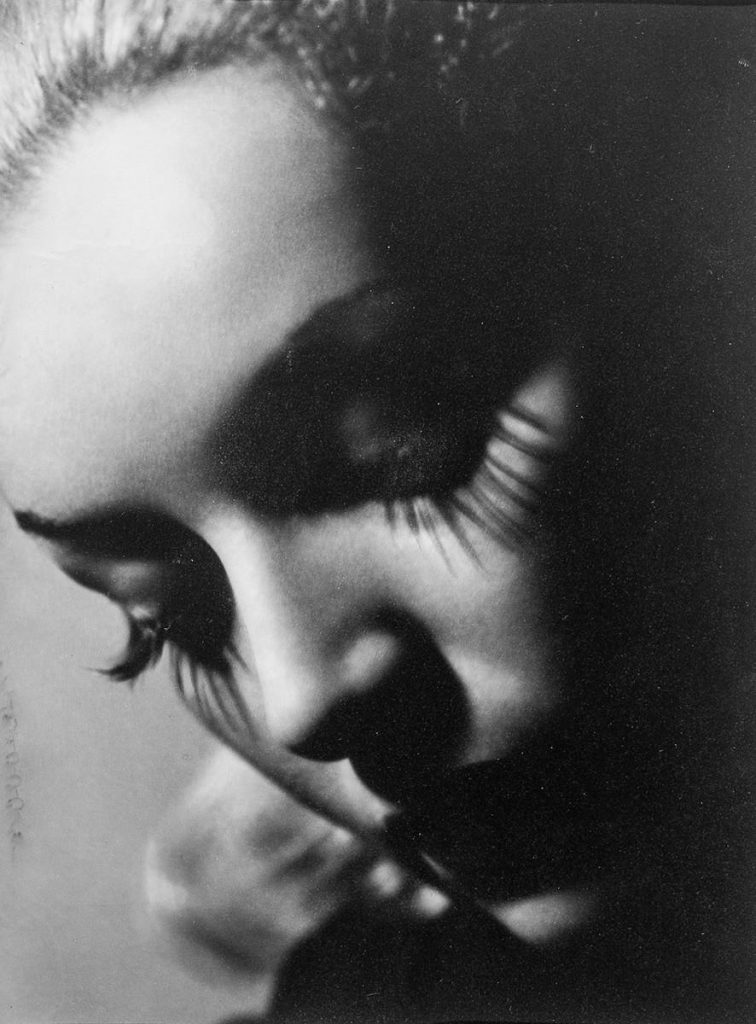 The Association of International Photography and Art Dealers known as AIPAD, which is comprised of the world's leading galleries of fine art photography, proudly presents The Photography Show in the city of New York from Friday, May 20 through Sunday, May 22, 2022. A wide range of challenging, complex, evocative, and occasionally controversial images will be on display and a new location: Center415 on Fifth Avenue in midtown Manhattan.
This will be the first fair since 2019, and speaking to artfairmag, fair director Lydia Melamed Johnson said: "The fair will offer photography priced from a few thousand dollars to close to a million for extremely rare works. Buyers range in age and consist of everyone from new and young collectors making their first forays into art buying to seasoned museum acquisition teams looking for that one-of-a-kind, spectacular work. The common denominators are that they all share a love of fine art photography and understand that AIPAD galleries are respected and responsible dealers."
Rather than a bitter rivalry, it is notable that this annual meeting fosters a much more friendly and open atmosphere, and the relationship between distributors from around the world creates a welcoming atmosphere. The Photography Show will bring together 49 galleries from 9 countries and 23 cities from across the US and around the world.
Abbey Road Studios celebrates the art of music photography at new awards show
The inaugural Music Photography Awards 2022, co-founded by Abbey Road Studios and British photography luminary RANKIN, announced their winners this month and celebrated in style with a dazzling awards ceremony at the famed studios, which have seen everyone from The Beatles and Aretha Franklin to Queen and Kanye West record there.
Along with live performances by Mysie, The Clockworks and Hak Baker, the focus was on winning photography in a variety of categories. The inaugural competition celebrating the art of music photography, the Music Photography Awards, no doubt soon to be known simply as the MPAs, recognize the most memorable musical moments of 2021 and the talented photographers who captured them.
The judging panel tasked with selecting the winners was a formidable collection of influential figures in their fields, including iconic photographer, editor and film director RANKIN, highly respected and experienced rock photographer Jill Furmanovsky, groundbreaking Ghanaian singer -American, the writer and multidisciplinary creative, Moses Sumney, and the innovative American photographer and director, Dana Scruggs. Rolling Stone photographer and deputy director of photography Sacha Lecca and Abbey Road Studios' own managing director, Isabel Garvey, were also part of the panel, and Abbey Road Studio's revered music photographer and resident photographer Simon Wheatley was the in charge of choosing the winner of the 'Championship Scenes' category.
Photographer Megan Doherty, widely known for her debut book Stoned In Melanchol, is the winner of the Championing Scenes award, while the winner in the Live category is John Lyons with an image of David Mrakpor playing Ruben Fox. Jack McKain won the award In Studio Photography with a photo of Pink Siifu, while Chris Suspect won in the Zeitgeist category with a photo of metal band Darkest Hour. Arlo Parks' portrait of Joe Puxley won in the Undiscovered category and the Artist At Work winner is Nigerian black music specialist Greg Noire for a live shot of KennyHoopla. Samuel Trotter won in Editorial for a photo of Polo G and his son and Yana Yatsuk's image of King Princess took first prize in the Portrait category.
Speaking about this year's MPA winners, Abbey Road CEO Isabel Garvey says: "Everyone at Abbey Road Studios is delighted with the quality of the entries and the winners of our first Music Photography Awards. More generally, we're also incredibly encouraged by how AMPs have been embraced in the arts and creative landscape. It has been brilliant creating a platform to recognize emerging and established talent in this important field, and we are already looking forward to doing it all again in 2023!"
Unfair Trades? NFT controversy surrounds sale of August Sander archives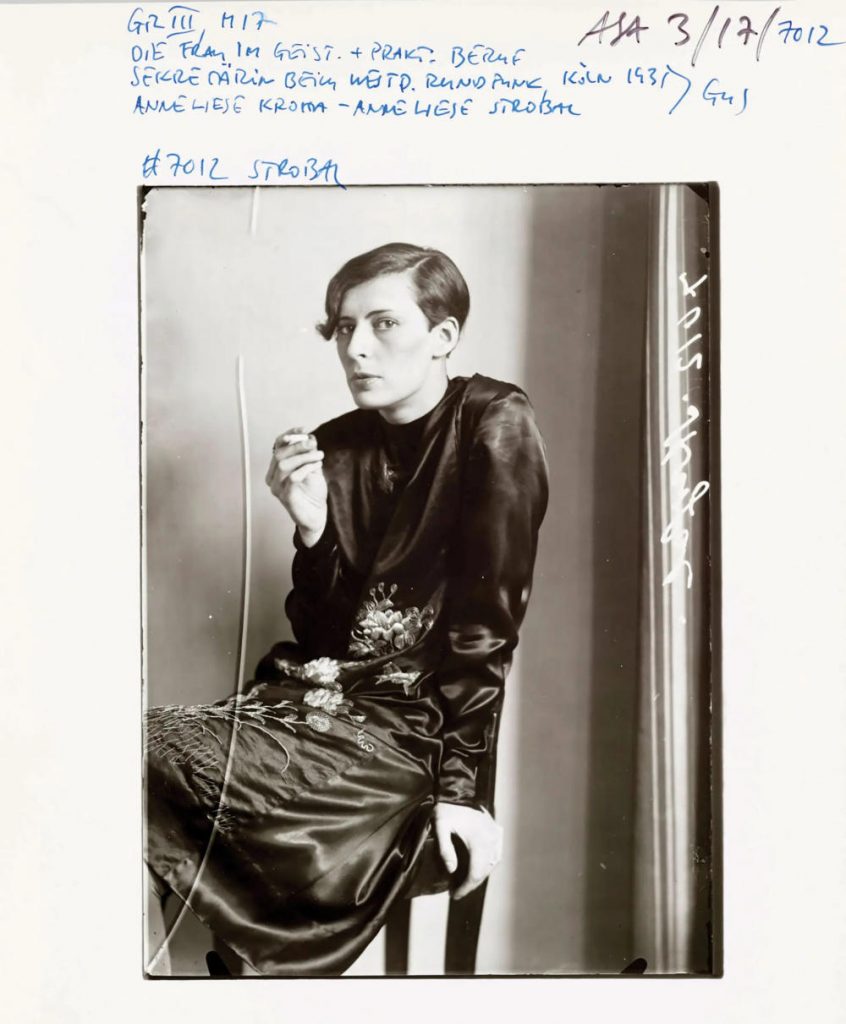 Controversy surrounds move by art dealer and gallerist Julian Sander, who has made thousands of portraits his great-grandfather August Sanderc did for his People of the Twentieth Century project, available as NFT . The August Sander 10K collection is now at the center of a heated copyright dispute between Julian Sander and Germany's long-established cultural foundation, SK Stiftung Kultur.
The pending court case could set a new precedent, which would have serious ramifications for photographers looking to enter the emerging NFT market. August Sander made a historic contribution to photography and was part of the group of radical artists, the Cologne Progressives.
In March of this year, trades for the August Sander 10K collection were feverish: the equivalent of around $1.1 million was traded in a few weeks, but soon after the collection was removed from OpenSea. It is stated that Julian Sander did not and does not own the copyright to August Sander's work. If this is true, then the 10k Collection is in violation of copyright law, and all NFT transactions could be in breach.
A statement on the SK Stiftung Kultur website reads: "The foundation exclusively owns…unlimited in terms of location, content and time" all of Sander's work and is therefore "the sole legitimate representation of the estate of August Sander".
On March 18, 11 days after the project was removed from OpenSea, Julian Sander responded with a statement saying: "a third party… claims to have certain rights to August Sander's photographs."
Something that lacked clarity at the time of the transactions was details about the royalty scheme. Initially, buying an August Sander NFT was almost free; a merchant would only have to pay initial minting fees to own one. However, in all subsequent resale transactions, Julian Sander would receive 7.5% of all resales via smart contract.
Sander actively positioned the 10K Collection as a unique innovation from his great-grandfather's archive. Introducing the project, he wrote: "We are building a platform to help this collection become a case study in how photographic legacies can be not only preserved but amplified by community, decentralization, and blockchain."
Sander's argument is that the commercialism of his project ensures its legitimacy in copyright law. As a non-profit organization, the SK Foundation is not responsible for the sale of works on the world art market, which allows Sander, in his opinion, to publish the images in commercial settings, including an NFT market. From his perspective, Sander was able to create the 10K Collection at OpenSea without involving SK Stiftung Kultur due to "fair use," a technical term used in copyright law under the Digital Millennium Copyright Act. However, it turns out that the case will have a significant impact on future NFT projects and auctions.
Deana Lawson Wins Deutsche Börse Award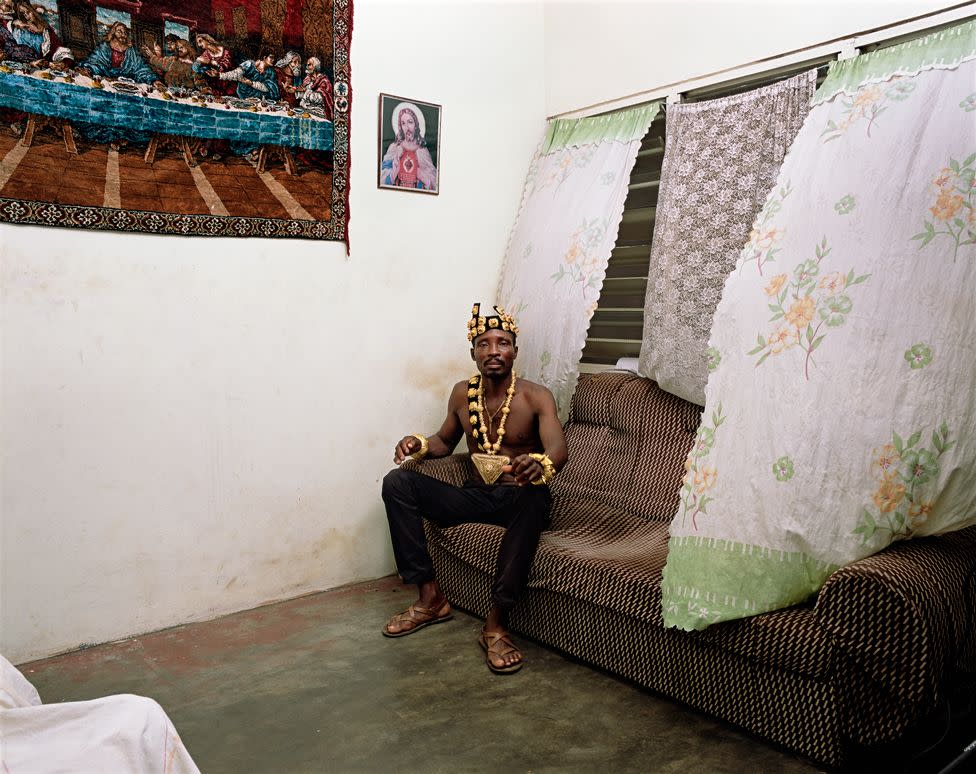 With her provocative images focusing on the black experience, American photographer Deana Lawson won the Deutsche Börse Award. The Deutsche Börse Photography Foundation created the prestigious award to recognize artists and projects that have made a significant contribution to international photography during the past 12 months. Taking first place, for her solo show Entropy, Deana Lawson takes home the grand prize of $36,800.
This year's jury included Yto Barrada, an artist living between New York and Morocco, Jessica Dimson, Deputy Director of Photography for The New York Times, Yasufumi Nakamori, Senior Curator of International Art at Tate Modern, Anne-Marie Beckman, director of Deutsche Börse Photography President of the Foundation and of the Jury Brett Rogers OBE.
Rogers, who is also the director of The Photographers' Gallery, praised Lawson's staged portraits, saying, "Her work, which recasts and reclaims the black experience, harnesses the traditional and the experimental and opens up a unique connection between the everyday and the mystical." … Its subject matter lies somewhere between the 'here and now' and the past, a person and a people, the staged and the naturalistic, in a way that is neither didactic nor theme-centered, but genuinely radical. The boldness of her vision and the empowered sensibility she brings to her protagonists is clearly the result of a carefully nuanced collaboration with her cast of 'family' members, putting her in a rare position of companion or narrator rather than author" .
For those eager to see the prize winner's exceptional work, an exhibition will be held at The Photographers Gallery in London until June 12, alongside finalists Anastasia Samoylova, Jo Ractliffe and Gilles Peress. In addition, from June 30, the exhibition can be seen at the headquarters of the Deutsche Börse in Eschborn/Frankfurt.
Photo London 2022 featured 106 photographers, from late legends to current forerunners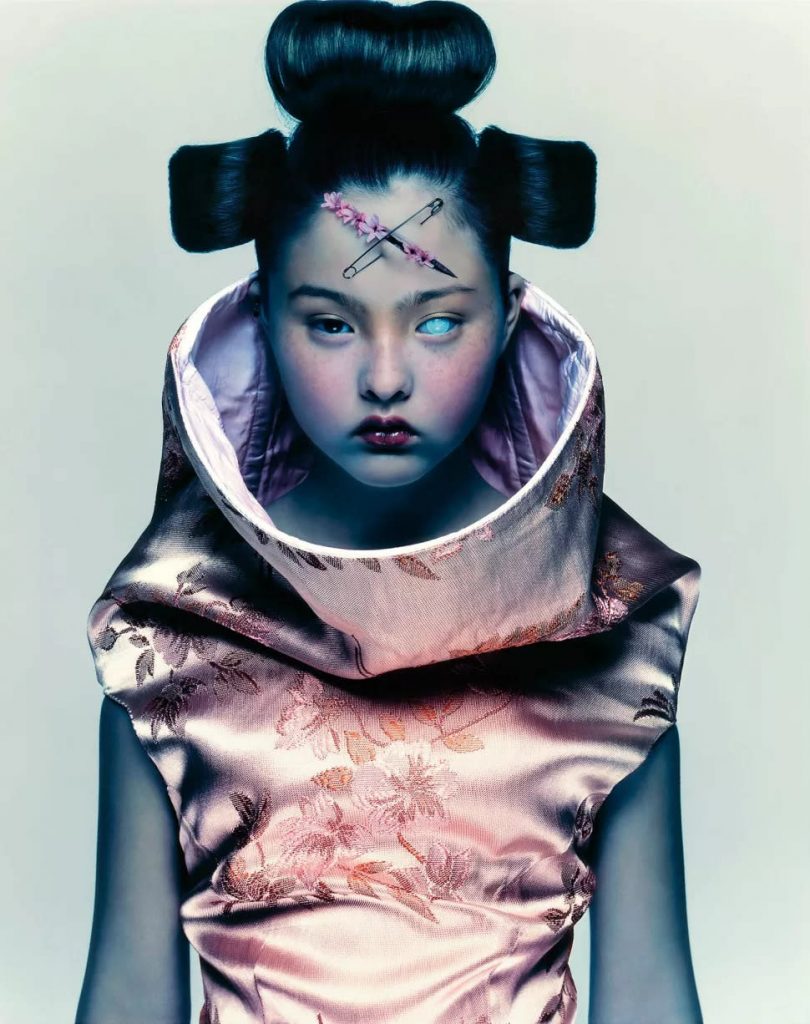 The four-day Photo London 2022 event took place at Somerset House in London's West End from May 12-15, and it was well worth it visit just to see the work of this year's Master of Photography, Nick Knight.
The annual event spotlights emerging photographers who rub shoulders, or frames, with the biggest names in the industry, for a series of exhibitions, talks and workshops. This year 106 photographers from 18 different countries were exhibited, with works spanning all genres of photography, from intimate portraits to abstract landscapes and a series of self-portraits dating back to the 1850s, the solo and exhibitions provide dramatic images and evocative.
Exceptional for Photography This was the underground section of the Embankment Galleries deep within Somerset House where a selection of British fashion photographer Nick Knight's unique work was presented.
Knight's curation of work included images from the 1980s to the present day and showcased collaborations with renowned designers such as Alexander McQueen, John Galliano and Yohji Yamamoto. The focal point of Knight's fashion image exhibit was an in-progress sculptural piece about body positivity.
"Photography was a gateway to many other art forms," says Knight, who studied medicine before turning to fine art. "I picked up a camera on a Saturday afternoon and have been obsessed ever since… The camera has been a passport to life for me."
A parallel exhibition to the third edition of Photo London Digital will be held from May 11 to 29.
iconic Man Ray print goes under the hammer as the most expensive photograph ever sold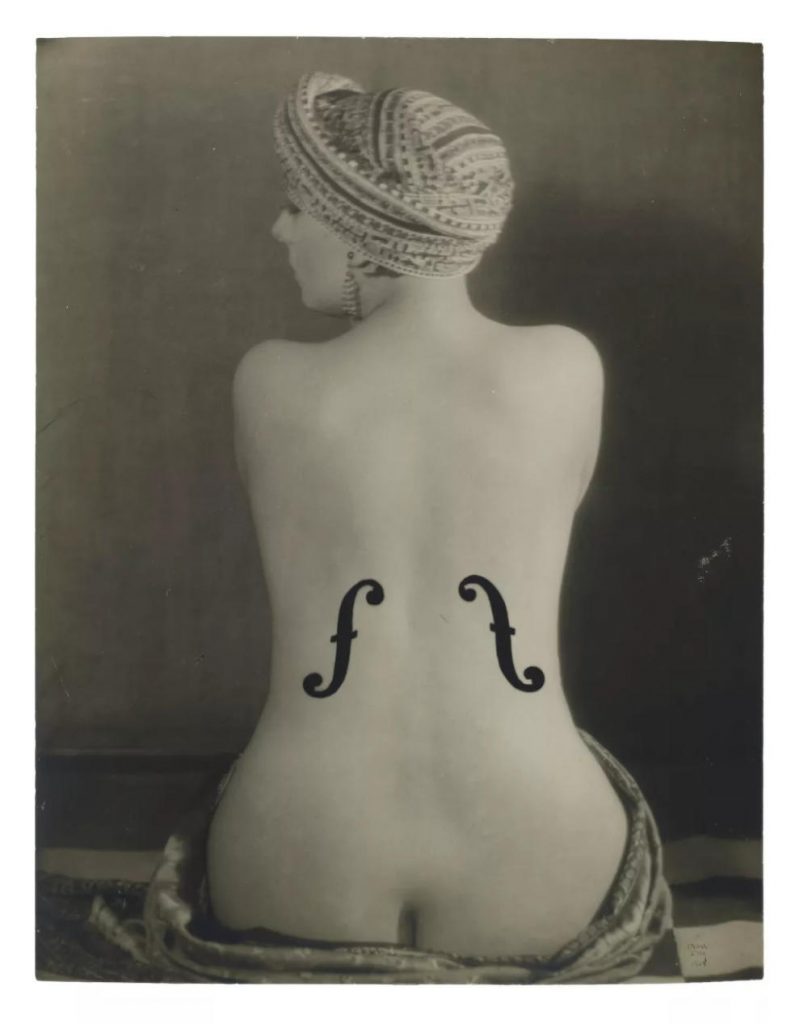 print is auctioned as the most expensive photograph ever sold at auction, nearly tripling the previous record. The celebrated image of model Kiki de Montparnasse, at the time Man Ray's lover, shows her voluptuous bare back with the f's of a stringed instrument reminiscent of a cello or violin.
The presale estimate of between $5 million and $7 million was broken thanks to a bidding war, during the sale dedicated to the surrealist collection of Rosalind Gersten Jacobs and Melvin Jacobs. There has been a strong market trend for the mid-century move, and sales from the event also far exceeded the pre-sale expectation of $19 million to $30 million, generating $42 million.
The record-setting image of Le Violon d'Ingres was first seen in the surrealist magazine Littérature in 1924, and was conceived by Man Ray as a tribute to Jean-Auguste-Dominique Ingres, the French neoclassical painter, whose habit of playing the violin led to the coining of the French phrase violon d'Ingres to refer to an artist's secondary hobby.
Darius Himes, International Director of Photography at Christie's, told Artnet News after the sale: "Surrealism as an art movement has seeped into our consciousness over the course of 100 years, and no work more than Le Violon d'Ingres de Man Ray from 1924. No other photographs have proven to have the enduring power and playful eroticism that defined the surrealists of the 1920s. It ranks among the most influential works of art, let alone photography, of the 20th century "