This quick and easy guide will show you how to get the Fey Yoshida Week 1 Horror Case for the Roblox Metaverse Champions event! To get this crate you will need a badge which can be obtained by doing challenges within Roblox Waterpark Oceanic.
Metaverse Champions
Metaverse Champions is a replacement for Roblox Egg Hunt this year, players can complete challenges in 180 Roblox games, spanning over 4 weeks. These challenges will reward players with exclusive accessories for their Roblox avatar.
There are 4 different Metaverse Champion characters that you can play for, they include Sparks Kilowatt, Wren Brightblade, Fey Yoshida and also AJ Striker. If you join the team of the winning champion, you will get a special item at the end of the event.
Waterpark Oceanic Challenge
First, you have to join Waterpark Oceanic. Once you are in the game, you have to slide down 10 water slides. However, you can't go down the same slide twice, but this won't be a problem as there are plenty of water slides all over the map! To see how many slides you have swiped down, there will be a /10 number at the bottom of your screen.
Once you've done all 10 games, you can go up the Fey Yoshida's Adventure slide. This is located at the back of the map, shown in the image below: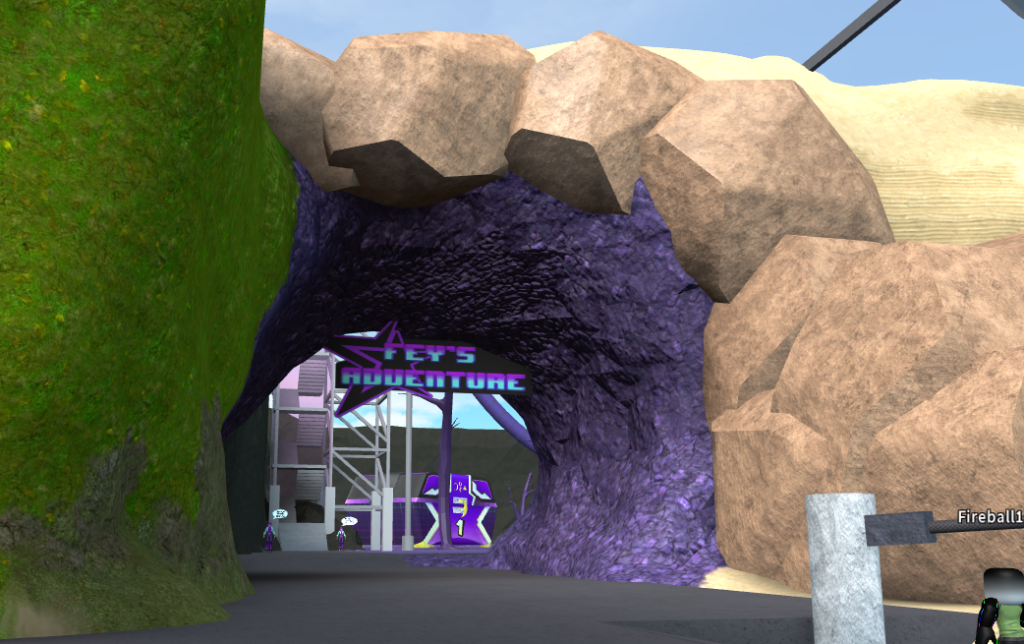 Next, go up the steps and down the slide. When you've completed the slide, simply walk over to the large chest to get Fey Yoshida's Week 1 Horror Case Badge.
Video Guide
If you are having difficulty completing this challenge, you can watch Gaming Dan's video below that shows you how to complete the Metaverse Champions challenge in Roblox Waterpark Oceanic:
Other Guides
We have many other guides to help you within Roblox. You can also check out the Codes section of our website, which shows you redeemable codes for tons of your favorite Roblox games!